4.

Using WAPT with the Command Line¶

The WAPT Agent provides a command line interface utility wapt-get.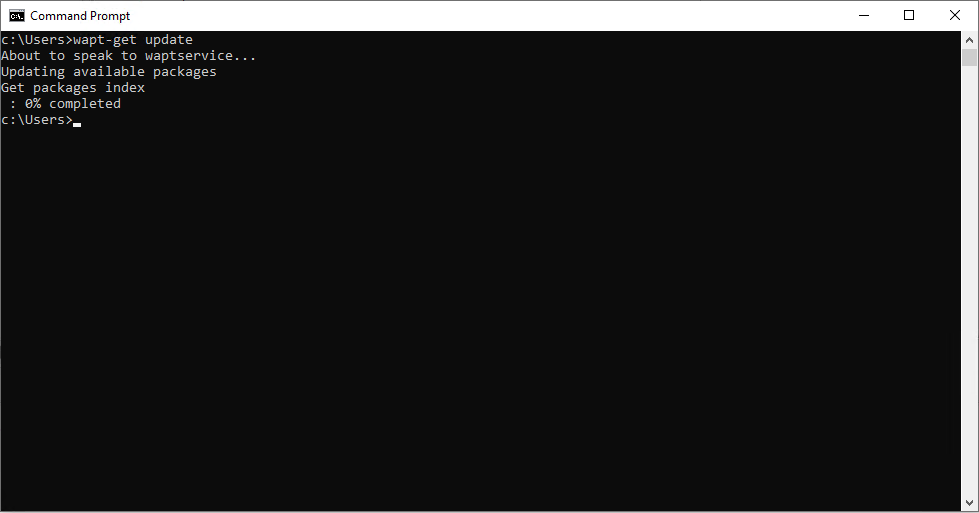 Note
By default, command-line actions in WAPT are executed with the rights of the user who launched the cmd.exe.

If the cmd.exe has not been launched with Local Administrator privileges, the command will be passed on to the waptservice.

For security reasons, some actions will require a login and a password.

Only Local Administrators and members of the waptselfservice Active Directory security group are allowed.

To force using the WAPT service as a Local Administrator, simply add -S after wapt-get.exe.
Note
Each commands that takes a package name as a parameter can also take the unique package_uuid of the package as a parameter (wapt-get install, wapt-get forget, etc.). Using a GUID allows to specify a unique package without ambiguity on its architecture or version. The package_uuid is listed in the output of wapt-get list and wapt-get search. For example: