2.

Using the WAPT Console¶

To install and start the WAPT Console visit the documentation for installing the WAPT Console.

If you have skipped the step for creating the WAPT Agent, return to the documentation on building the WAPT Agent installer.

On your management computer, hosts are displayed in the WAPT Console.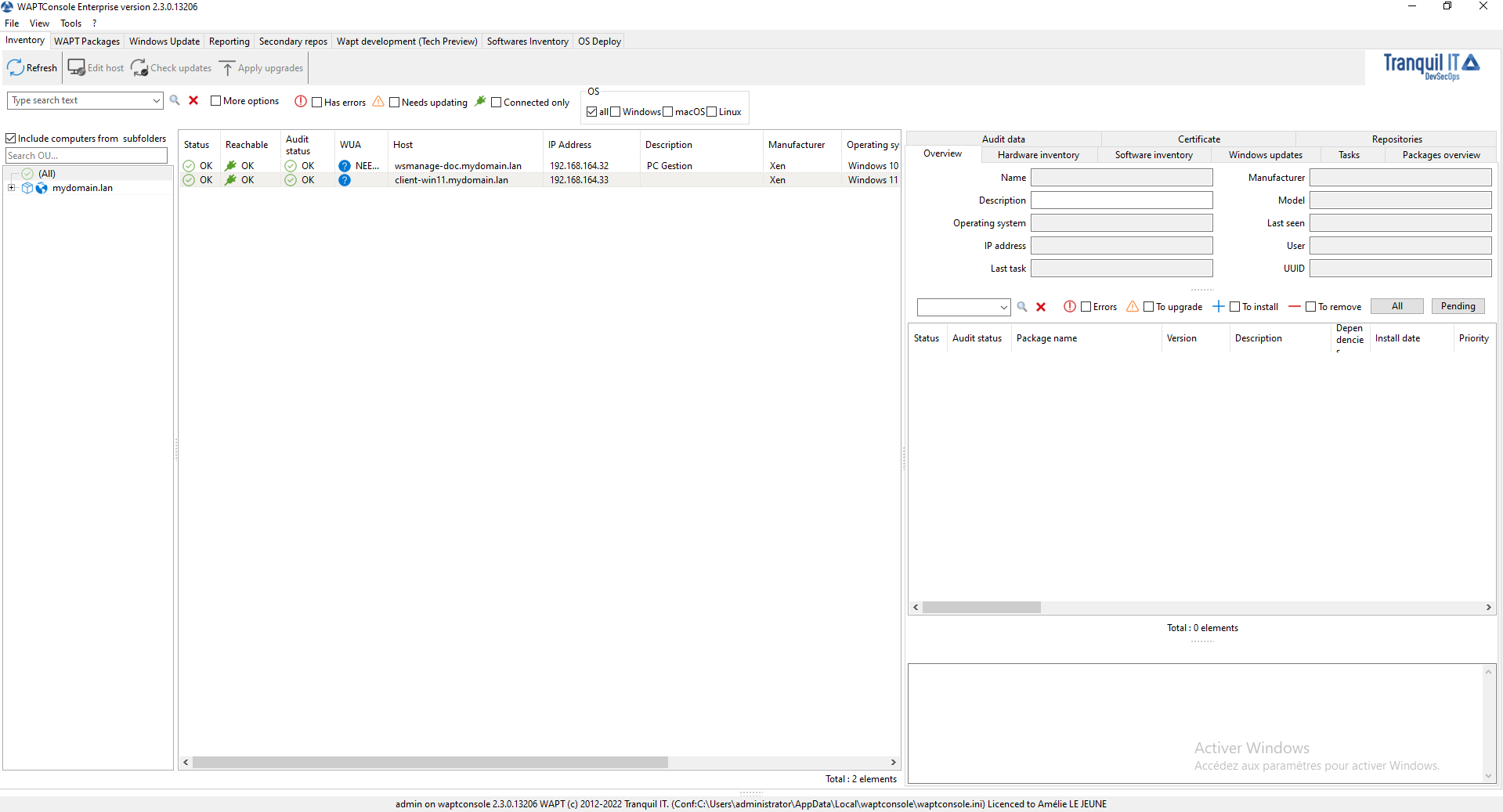 Note
The recommended size for using the WAPT console is 1920x1080 and the minimum size is 1280x1024.
If a host does not appear in the WAPT Console after having installed the WAPT Agent, open the Windows command line utility cmd.exe on the host and type wapt-get register.